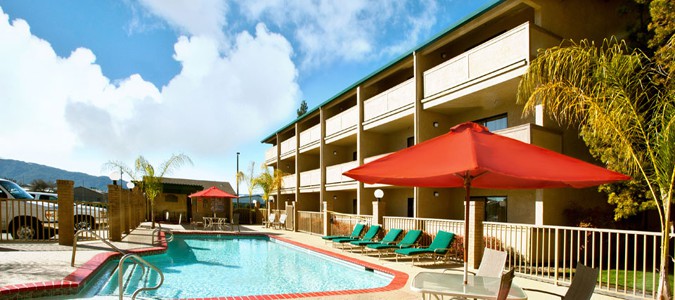 Morgan Hill hotels have been a popular draw for travelers going to and from San Jose and Silicon Valley for years. The small town is close enough to the large metropolitan area to offer a wide range of attractions for vacationers, but far enough away to offer a little peace from the hustle and bustle of the city, and because of this travelers chose to stay in the hotels in Morgan Hill CA. Sadly, often travelers overlook the small quaint city of Gilroy as an alternative for accommodation and miss out on the wonderful Best Western Plus Forest Park Inn and the other spectacular benefits of staying in Gilroy, CA.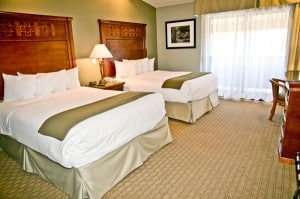 The Best Western Plus Forest Park Inn is a truly exceptional Gilroy hotel that doesn't just simply give you a place to rest your head at night; it gives you as the guests a wealth of comforts, services and attractions so that your stay is as exceptional as it can be. As an alternative to San Jose and Morgan Hill CA hotels, the Best Western Plus Forest Park Inn offers itself as an affordable solution to other more costly hotels, while still providing superb quality service in a friendly, comfortable and relaxing environment.
The San Jose area is a wonderful source for sights and attractions from top quality wineries to theme parks and more, but oftentimes staying in the heart of the city just doesn't seem like a desirable option whether the reason is affordability, comfort or something else. Instead of choosing among the Morgan Hill hotels why not chose the Best Western Plus Forest Park Inn? The Best Western in Gilroy is a beautiful stately hotel that offers many choices for room accommodations and is filled with deluxe amenities from a business center with free Wi-Fi (free in-room access as well) to a top of the line fitness center, heated pool and spa, complimentary hot breakfast and complimentary morning newspaper as well. The hotel, unlike many hotels in Morgan Hill CA, is pet friendly so you can bring your loveable dog or feisty cat along with you while you stay at the Best Western Plus Forest Park Inn.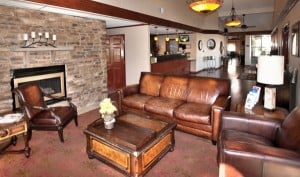 Whether you are coming to the San Jose area for business, pleasure or something in between choosing to stay at the Best Western Plus Forest Park Inn instead of Morgan Hill Ca hotels is a wonderful alternative for you. The affordable, comfortable and peaceful hotel offers all of the amenities of a quality luxury hotel without the high price, making your trip to the area as inexpensive as it can be and isn't that a truly wonderful option when money these days is as tight as ever?
*photo credit – Best Western Plus Forest Park Inn