A Sweetheart Deal From My Sweetheart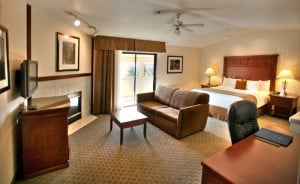 I love my significant other like crazy, but he never can keep a secret. It was easy to get him to tell me what my Valentine's Day gift is going to be. He is just as excited as I am, so it didn't take long to get him to spill the beans.
Time to get jealous – on the most romantic night of the year he's taking me to the Best Western PLUS Forest Inn for their Gilroy Sweetheart Hotel Package!! We are even going to be staying in an executive suite. I'm already packing my sexy lingerie for our dreamy escape.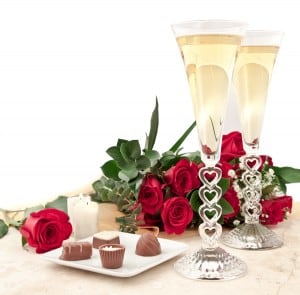 He really is clever and so thoughtful – the package includes everything for a wonderful couple's Valentine's Day getaway. We will be heading over to the Best Western PLUS Forest Park Inn where a bouquet of flowers will be waiting and to complete the passionate atmosphere there will also be chocolates and wine with 2 glasses.
For sure the "do not disturb" sign is going to be on our door that night! We can't wait to escape and watch the sparks fly… The best part was he arranged all this for only $199.00!  There's still time to book your own Valentine's Day adventure. For more information contact Best Western PLUS Forest Park or visit online: https://bestwesterngilroy.com/gilroy-hotel-specials/sweetheart-package/