Northern California Renaissance Faire Discount Hotel Package
September to October is always an exciting time in Northern California. As the leaves turn and the weather gets nippier, people know that three of the most fun holidays are coming up. In NorCal, there's another event to look forward to – the much celebrated Northern California Renaissance Faire!
This year, the fair runs weekends from September 13 through October 12. It's an affair that caters to everybody, hence the huge crowds it draws. People come from all over to experience one of America's best renaissance fairs. It's important to plan ahead since the area will be very busy around this time. The following are some of the essentials you need to know:
Renaissance Faire Tickets
If you buy your tickets online, you get the advantage of skipping the long lines and going straight to the gate. General admission tickets cost $25 each. Kids under 12 get in for free. There is a weekend pass that is good for both Saturday and Sunday of the same weekend. It costs $35 and does not go with any other offer or promo. Sets of 15 or more people can do a group purchase and save $5 per ticket. There is also the Fairever Pass, which saves you 40% on the full season, allowing you an unlimited 10-day access. It's worth $150 per person. When picking it up, you need to present a picture ID, which will also accompany every Fairever Pass for admittance stamp.
Faire Accommodations
The NorCal Ren Faire is in Hollister, but the place will be fully occupied by those involved with the fair. You can stay in neighboring towns such as Gilroy, where the BEST WESTERN PLUS Forest Park Inn, your best lodging option for the fair, is located.
Hotel Package Info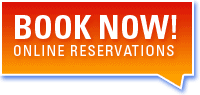 Those who want to take advantage of our BEST WESTERN PLUS hospitality can get the Ren Faire special rate: Ranging from $129.99 – $169.99/night for standard room with 1 king bed or 2 queen beds from Friday to Sunday (weekends only).
Faire Events
To make the most of your visit, take special note of the theme for the weekend you're going and commit to participate! There's also a special concert every Saturday at 6 p.m. held in the Jousting Arena.
Weekend 1 (September 13 & 14) – Two-For-One Opening Weekend Promo; Tempest
Weekend 2 (September 20 & 21) – Celtic Gathering; Cullan's Hounds
Weekend 3 (September 27 & 28) – Pirate Invasion; Wicked Tinkers
Weekend 4 (October 4 & 5) – Oktoberfest; Blackeyed Dempseys
Weekend 5 (October 11 & 12) – Fantasy; Whiskey and Women
–> Download 2014 Event Map Here
–> Download 2014 Ren Faire Program Here
The NorCal Ren Faire is a celebration the whole family will enjoy. Make sure you don't miss it!
Maps/Directions To The Renaissance Faire
Casa de Fruta, a common pit stop along Pacheco Pass for those traveling in NorCal, is your main marker. It is located two miles east of the Highway 152 and Highway 156 junction, and is also easily accessible from Highway 5 or Highway 101.
If you're completely new to the area, use Google Maps, which has already filled in the fair's location for you.
*Photo Credit – The Northern California Renaissance Faire Facebook