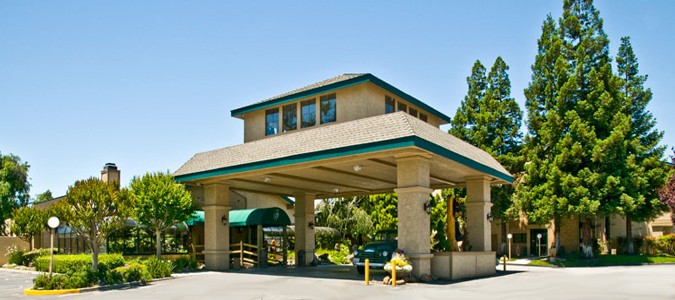 The Best Western PLUS Forest Park Inn was recently nominated for Best Fan Award 2012, and showcased during the Best Western International Convention and Global Conference the week of October 10-14, 2012 in Las Vegas, Nevada.
Surrounded by 2500 Best Western peers, The Best Western PLUS Forest Park Inn was surprised by the nomination. This prestigious honor is only given to five hotels out of more than 4000 Best Western properties worldwide.
"We were announced as a nominee at our District Six breakout session, and at the general session where all 2500 Best Western members were present," said Jasmina Patel, hotel proprietor. "I personally felt very proud and was very excited when they announced our property. It shows that all the hard work and the ideas we implement are acknowledged not only by our guests, but by the brand as well."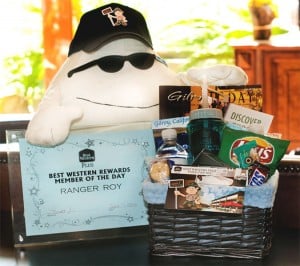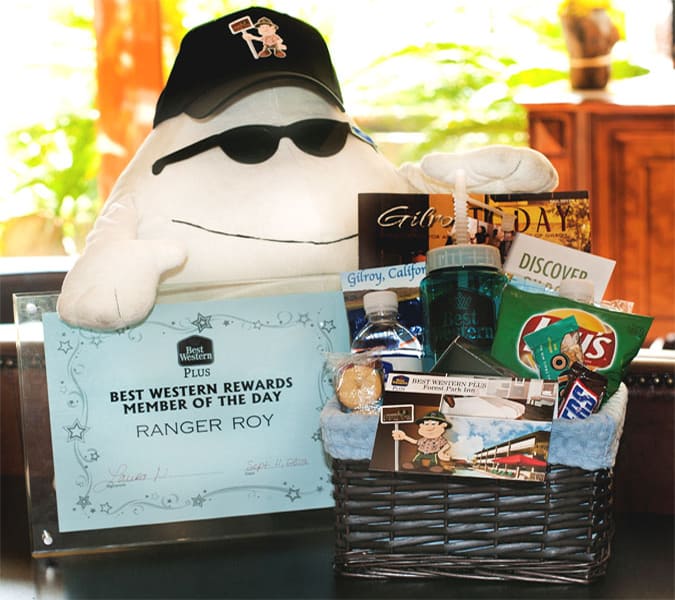 The Fan Award nomination honors hotels that show special, unique appreciation for their Best Western Reward members. This year the Best Western PLUS Forest Park Inn created a gift basket stuffed full of goodies, and given each day to one lucky Best Western Rewards Member upon check in.
The Gilroy Best Western team also introduced Ranger Roy, hotel mascot and local tour guide, blogging travel tips, and best attractions and experiences in Gilroy and the surrounding San Francisco Bay Area. Going into 2013, Gilroy Best Western PLUS Forest Park Inn will continue to look for ways to make all their guests feel welcomed and special.
Written by Laura Wrede, Gilroy freelance writer and photographer.