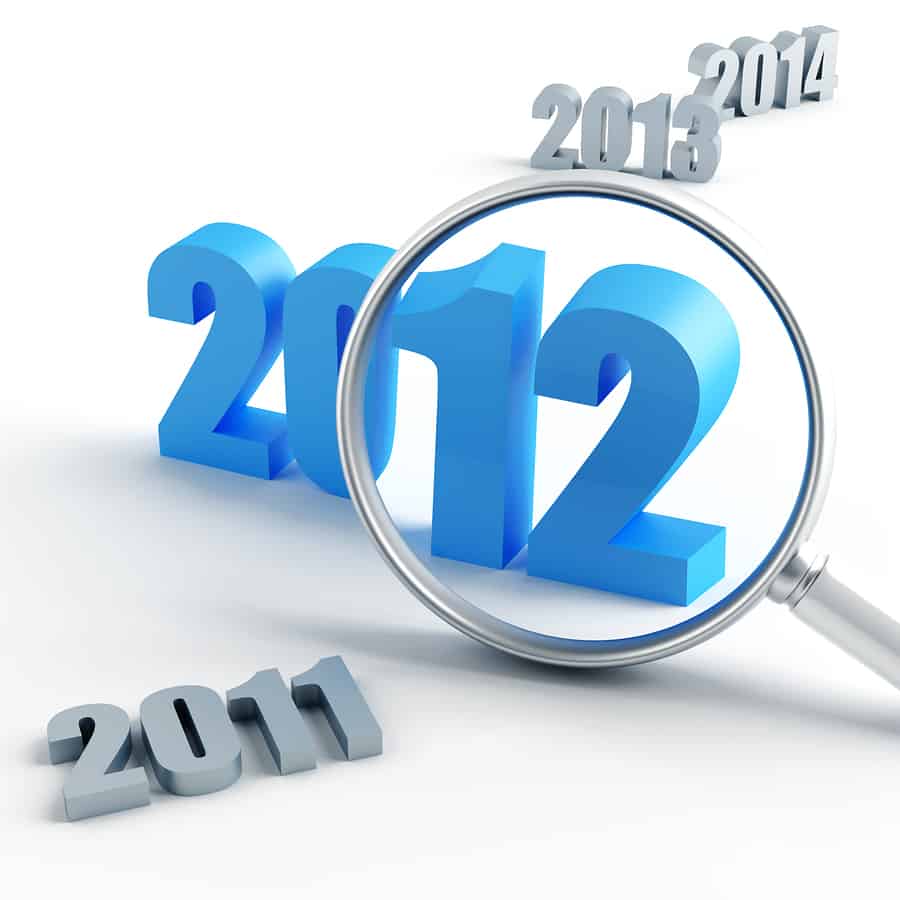 As we roll into a new year we'd like to take a moment to look back at some of our highlights and events of 2012. Each year brings something special to our community and 2012 wasn't any different.
1. January 2012 brought some of the warmest weather we have ever had in Gilroy. It was a balmy 72 degrees as we rolled into 2012. This marked one of the warmest Januarys on record.
2. February in our local Gilroy community offered a variety of things for celebrating Valentine's Day with specials, wine tours, art shows, and much more.
3. March weather called everyone outdoors as wild flowers began to pepper the hills and spring blossoms bloomed in local orchards. March events in the area included the Coyote Lake and Harvey Bear Trail Runs.
4. April was an exciting month as we welcomed the opening of our new Library in Gilroy. Many local groups and churches held annual Easter egg hunts. We also introduced our friends to some of our favorite restaurants in Gilroy.
5. In May we celebrated baseball season by giving away free Giants tickets. There were also local events for Mother's Day around the area. Many Gilroy restaurants offered Mother's Day Specials. Gilroy Gardens offered a free "Bring a Friend Day" to their annual pass holders just in time for Mother's Day. May also brought the annual Mushroom Mardi Gras in our neighboring city of Morgan Hill.
6. June's focus was Father's Day. Again Gilroy Gardens offered members a free "Bring a Friend Day." There were also lots of car shows around the Bay Area. Graduation celebrations were going on for local high school seniors. June also officially began the busy summer tourist season with fun summer activities such as Downtown Fifth Street Live and the Gilroy Farmers Market.
7. July brought back the 34th annual Gilroy Garlic Festival. In July 2012 the Best Western PLUS Forest Park Inn gave free gift bags during the festival with complementary water, snacks and info on the area for those attending the garlic festival.
8. August 2012 the Best Western PLUS Forest Park Inn welcomed the newest addition to the Best Western family: Ranger Gilroy G. Parks, or as we like to call him, "Ranger Roy."
9. September kicked off the annual Renaissance Faire out at Casa de Fruta. Once again we offered specials for all our Best Western PLUS Forest Park Inn guests. September was also Fall Passport Weekend. The event allowed visitors to taste many of the fine wines offered at local wineries in Santa Clara County.
10. October always brings out a few ghosts and goblins to celebrate this "spooktacular" season. One of our local favorites this last year was the haunted happening at Gilroy Gardens.
11. November officially kicked off the holiday travel season. We have to mention the crazy shop-fest at the local Gilroy Outlet Malls' Black Friday Shopping event.
12. December chills brought heavy rains this year just as the annual Gilroy Christmas Parade was scheduled. The deluge created a delay in the festivities this year. December also closed out the year with warm Christmas and holiday wishes from all the staff at the Gilroy Best Western PLUS Forest Park Inn.
Written by Laura Wrede, Gilroy freelance writer and photographer