Plan Your Romantic And Inexpensive Gilroy, CA Weddings
You wouldn't normally associate "inexpensive" with weddings, right? Most weddings, by nature, are grand celebrations that cost a fortune to arrange. From the lavish set up to the elegant venue to the abundant food and drinks, the bride and the groom (mostly the bride's family) would have to spend months or years paying off credit card bills incurred from throwing the grand celebration.
But your wedding doesn't have to leave you deep in debt. There are Gilroy, CA weddings that highlight the unique love story of two people in lovely ceremonies and receptions that are budget-friendly. Here are just a few suggestions as to how you can plan one romantic yet inexpensive wedding of your own in the city of Gilroy.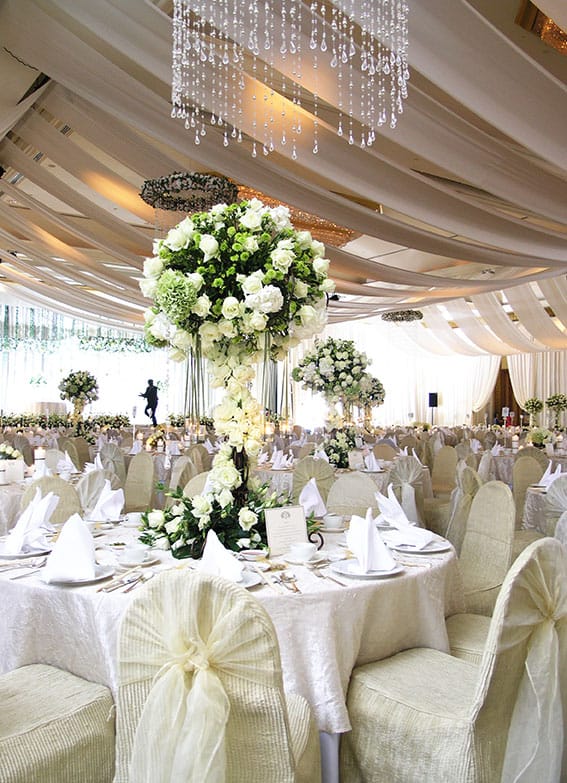 Set your budget—and stick to it the way you would commit to your marriage.
Know what number you can work with before you can decide to splurge on one thing, and save on another. And be good about sticking to that number.
Keep it small and intimate.
This may be tough for most couples but if you're able to muster it, try to keep your guest list short. Limit it to immediate family, and the people who are truly close to you as a couple.
Choose wedding venues that offer more bang for your buck.
There are many Gilroy, CA wedding venues that provide extras with your reception; some venues even offer considerable discounts when you book your wedding at certain seasons. Ask your venue what extras or discounts you can get when you make your inquiries.
Gilroy Wedding Venues
Think outdoors. Think nature. Think wineries.
An outdoor wedding, especially one that's held in a winery, definitely adds to the romance of the event. You don't need additional lighting. Dreamy votive candles may be included for weddings that run into the evening.
Choose elements that are local and in season.
Whether it's the produce for the buffet or flowers for the ceremony and reception, it's economical to go with locally sourced products that are in season. Also, they would be easier to obtain.
Consider what you want to have and can do without.
The most memorable weddings are unique. So it's not necessary to have what every other wedding is having (e.g., DJ, wedding favors, limo, elaborate centerpieces, and other such pricey additions).
Once you've realized what you can do without, then focus on what you should have: the wedding cake, good food and drinks — and the most unforgettable honeymoon, which you can spend at the Best Western Plus Forest Park Inn. You get a lovely outdoor heated pool, free Wi-Fi, and a luxurious room, which can be arranged perfectly for a night (or three) of post-nuptial bliss, complete with champagne, flowers, and decadent chocolates.
Request A Shuttle For Your Wedding
Have us shuttle your out-of-town guests right to your wedding and back to the hotel for the after party! Reserve a block of rooms at a discount for your guests as well.

*Hotel will reply with pricing and shuttle availability.